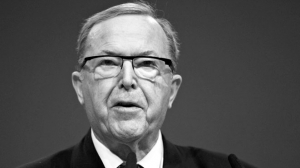 AEGEE-Europe would like to pay tribute to one of it's former patrons, Wilfried Martens, who passed away this night at the age of 77.
Wilfried Martens was Prime Minister of Belgium for more then a decade, striving for its unity, but at the same time he was a passionate European. He is among the founding members of the European People's Party (EPP) and served as its President since 1992. As such, he has pushed the federalist debate and guided the party through a series of challenges such as the integration of the Eastern and Central European political parties after 1990.
Wilfried Martens was patron of the EuroManager Project in 1988 in is position as Prime Minister of Belgium.
Our condolences go to his family and friends.