AEGEE-Europe is glad to share with you the website of the European Project "Certification of the Qualifications of the Youth Workers in NGOs – road to greater recognition of youth work".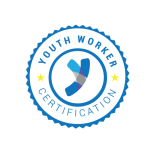 "The aim of the Project is the development of a process of certification by using ECVET system as an instrument, which gives youth workers in NGOs the possibility of assessment and validation of learning outcomes and recognition of qualifications across Europe, particularly those acquired through experience acquired at work in non-formal and informal contexts."
As partner of this project AEGEE-Europe is responsible to follow the different initiatives regarding with the project, give inputs and contributes to enrich the whole process, create a "pan-European database and network consisting of contact details and basic information about youth organizations throughout Europe, as well as youth workers so as to meet the demand and supply of work in all participating countries and beyond and allow for youth workers to find employment or volunteer work in case of a need to do so. Using this network and database as a trampoline it will enable the organizations in the future to work on advocacy for the recognition of qualification of youth workers and impact of youth workers and impact of youth field of work."
We look forward to get more recognition of the Youth Worker and consequently the Youth Work.
Please read more about the project through the link: http://youth-workers.eu/